KANATA SQUARES
Welcome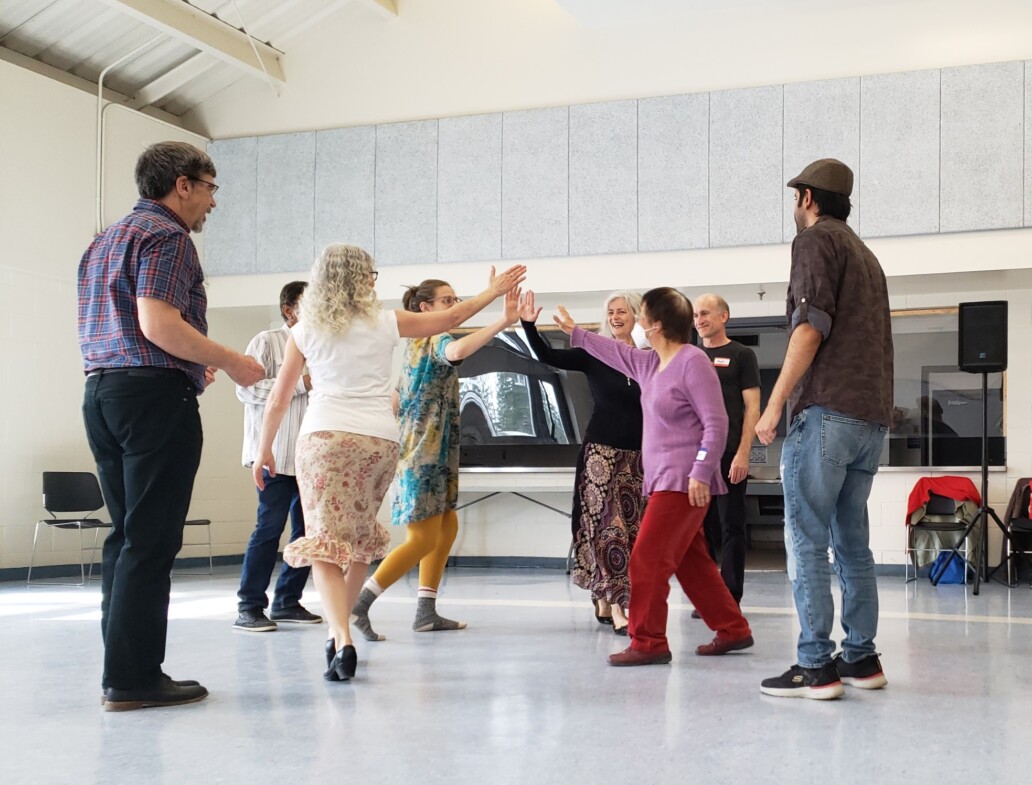 A Modern Square Dance Club
in Kanata


Forget square dancing as your grandparents knew it, or even as your parents knew it.
Today's square dance is far more casual affair meaning you don't have to remember
all the steps and moves! You just listen to your caller and follow his instructions!
Square dancing in Kanata has been around for many years!
We currently dance on Thursday afternoons
from 1:30 to 3:30
At Lion Dick Brulé Community Center 170 Castlefrank Road Kanata, ON, K2L 2K6

Fun is what it's all about ...


Caller Bob Summers
Club organizer Marguerite Summers
---
Come one, come all!
We are a Basic and Mainstream Club
What does that mean? Square dancing is done at various levels of complexity ...for example ...
Basic, Mainstream, Plus, Advanced and Challenge. Most dance at Basic and Mainstream levels. You may see other clubs offering "Social Square Dancing" which is an introduction to people wanting to give it a try.
Our club includes dancers who started this this year and dancers who've been dancing for over 30 years!
So Dancers at any level of experience welcome. Visitors are always welcome.
Although Square Dancing is done in couples, singles are more than welcome.
SO ... Are you looking for
Square Dancing offers all these things.
Normally clubs take on new dancers at basic preferably in September but some are willing to take on new dancers at the start of each session ... Autumn and Winter